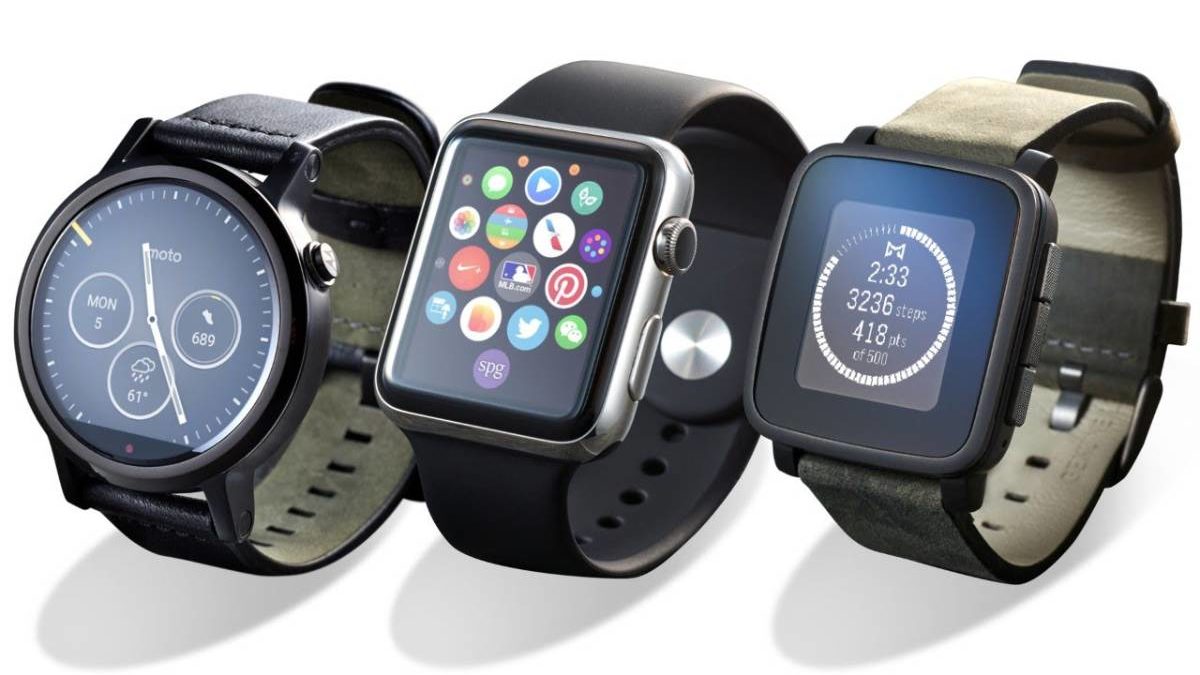 Smartwatches Definition
Smartwatches are a digital watch that provides many other features besides timekeeping. Examples include monitoring your heart rate, tracking your activity, and providing reminders throughout the day.
Like a smartphone, a smartwatch has a touchscreen display, which allows you to perform actions by tapping or swiping on the screen.
Modern smartwatches include several apps, similar to apps for smartphones and tablets.
These apps deliver additional functionality, such as displaying weather information, listing stock prices, and displaying maps and directions. Most smartwatches can also use to make phone calls and send and receive text messages.
The Best 8 Smartwatches- 2021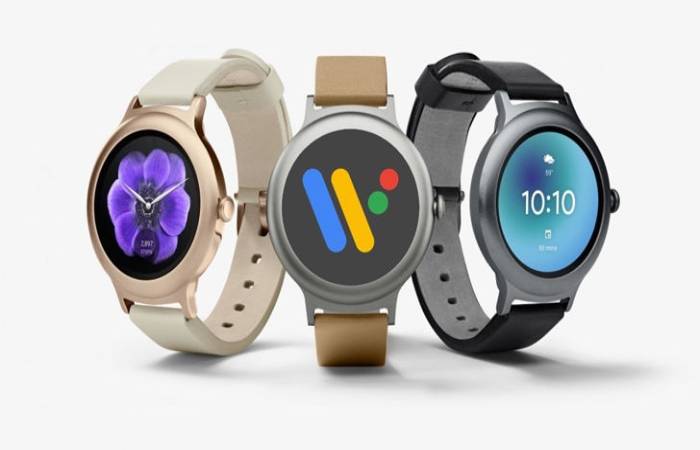 1. Apple Watch Series 5 Review
It is simply the best. Right now, there is no better or equal watch.
Apple Watches have topped our smartwatch charts pretty much the entire time, so it shouldn't come as a surprise to see the latest model top it too. It is the best expedient in its class today.
In addition to reaffirming that Apple seeks to keep its users in shape and informed about some aspects of their health, the Apple Watch Series 6 incorporates a new application that measures oxygen saturation in the blood in just 15 seconds in addition to an altimeter in real-time.
Design-wise, it's ready in 11 different colors and three materials: 100 percent recycled aluminum, polished stainless steel, and brushed titanium. It can combine with a range of straps, from the new Solo Loop to the Leather Link, through the classic Milanese Loop and the Sport Band.
Other specifications are improved always-on Retina display (2.5 times brighter), extended Wi-Fi coverage (5 GHz), the autonomy of up to 18 hours, significantly faster charging, Cycle Tracking for women to record their menstrual cycles, and operating system watchOS 7.
The Apple Watch Series 5 was already a model without direct competition, and the Series 6 adds even more features that make it hard to beat.
2. Samsung Galaxy Watch 3 Review
You have an Android phone, and you can't buy an Apple Watch; So what can you choose? Samsung has developed the best alternative for your Android cell phone, the Galaxy Watch 3. It does not use Google's Wear OS, but Samsung has Tizen software.
It works similarly, with a scrollable menu and the swipe gesture to access functions. Still, the watch incorporates a shiny rotating bezel to make use much more comfortable and more natural.
You don't need to worry if your phone isn't a Samsung either, as the Galaxy Watch 3 works with any cell phone – even an iPhone through the Galaxy Wear app, which you must install first.
However, the functionality will be different if you pair it with an iPhone, so you better cut your losses and buy an Apple Watch. Now let's get back to the Galaxy Watch 3.
The rotating bezel is just one share of its excellent design. The watch is obtainable in two sizes: 41mm or 45mm, with a round, sharp, and colorful AMOLED display on the front.
It feels high-quality, has a stainless steel exterior, Gorilla Glass over the show, and a glass back for reduced weight and comfort on the wrist. It has an IP68 water resistance rating and a MIL-STD-810G rated housing for toughness.
The project of the Galaxy Watch 3 is excellent. It comes in two scopes, the controls are great, and it has all the proper functions of a smartwatch to make it useful every day.
What sets it apart from Wear OS watches is the software, which is faster and smoother. It has the same price as the Apple Watch and is the best option for Android cell phone users.
3. Ticwatch Pro 3 GPS Review
Its powerful processor and health features make it the best choice for people who love Wear OS.
The best smartwatch you can purchase with Google's Wear OS software right now is the Mobvoi TicWatch Pro 3.
It's the only one that uses a Qualcomm Snapdragon Wear 4100 processor, which is more powerful and efficient than the Snapdragon Wear 3100, found in all other Wear OS watches.
By having the latest technology, your smartwatch will last much longer.
The TicWatch Pro 3 has a pretty nifty dual-screen system with a second LCD screen that sits on top of the standard 1.4-inch AMOLED touchscreen.
It displays the time, date, and other necessary information when the watch is in room mode. It saves a lot of battery and can last up to three days without recharging—something excellent for a Wear OS watch.
Mobvoi has stuck with the same proven design of the previous TicWatch Pro models, so it's not exactly great.
However, it is the technology that substances here. In addition to the new computer, the watch has a heart degree device, measures oxygen levels in the blood, has built-in exercise plans, and has an IP68 water resistance rating.
While the Snapdragon Wear 4100 powers Wear OS better than older chips, the software still can't compete with Samsung's Tizen or Apple's WatchOS operating systems for security and utility.
That said, $ 299 for the Mobvoi TicWatch Pro 3 is a reasonable price, considering it's technically well beyond the competition.
4. Kate Spade Scallop 2 Review
Stylish and slim, the Kate Spade Scallop is a smartwatch intended by a company that knows both fashion and technology.
Gradually, the tech world is beginning to comprehend that women don't always want to wear a large, masculine smartwatch and make them more suitable for smaller wrists.
But this does not mean that we will only see pink or extremely thin smartwatches here, no: as designers understand women's fashion, the more they get involved and bring out the most varied creations.
Our current selection from this growing range comes from Kate Spade, a brand that understands what makes a tech product desirable to women.
We chose the Kate Spade Scallop 2 for this and its realistic price of $ 295. The smartwatch design using the latest technology, so its profile is clean, slim, and less intrusive than older smartwatches. The screen measures 1.2 inches and frame in a 42mm vast body.
There are several different strap options, which emphasize the scalloped design and gold body color variations available.
The Scallop stands out due to the software's cool features, and our favorite allows you to customize the watch face according to the colors of your outfit, activated by the button crown.
If you don't need to do that, the lively faces adopt familiar Kate Spade design elements and are fun to use.
The watch is motorized by Google's Wear OS, so it connects to Android and iOS devices, and unlike the first Kate Spade Scallop watch, it now has a heart rate, GPS, and NFC sensor for Android Pay.
5. Mobvoi TicWatch E2 Review
Affordable and feature-packed, this is the smartwatch to buy if you're on a budget.
If you don't have more than $ 160, we recommend you buy the Mobvoi Ticwatch E2. Despite being cheap, it's delicious, with a 1.4-inch screen showing the latest version of Google's Wear operating system, a heart rate sensor on the back, and GPS to track your runs. The unique feature it lacks is NFC for Google Pay.
In our tests, the battery managed to last at least a day on a full charge. No, it won't last two full days, but it won't stop working before you have a chance to put it on the charger at night.
It is not the most elegant watch in the world, but it is not ugly either. We would define it as a functional watch with a touch of high-tech charm.
Why did we choose the Ticwatch E2 instead of a hybrid watch? It's simple: of the eyes available, it's the most affordable Wear OS out there, and it packs a lot of features found in twice-cost eyes. That makes it a bargain, a rare thing to find in mobile technology today.
If you prefer to have a smart hybrid, the Fossil Grant, Commuter, Nate, Neely, Carlie, and Jacqueline watches start at $ 155 direct from Fossil and very well design without a touch screen. The price varies depending on the type of strap you select, while the features remain largely the same.
6. Garmin Forerunner 945 Review
It looks like a smartwatch. It offers notifications like a smartwatch and covers all your fitness tracking needs.
The Garmin Forerunner 945 looks like a watch, not a fitness band, but it still has all the sensors and hardware you need to keep up with an active lifestyle.
Although it measures 47 mm, it only weighs about 50 grams, which is relatively light, considering that it includes an optical heart rate monitor, barometric altimeter, pulse oximeter, compass, gyroscope, accelerometer, and even a thermometer.
Information display on the 1.2-inch, always-on screen, which is bright and relatively sharp.
You can modify the face to suit you. Still, the real attraction of a watch like this is the tracking ability and the that it can handle more than 30 different sports indoors and outdoors.
However, it's perfect for running, getting basics like distance and pace. It also offers useful features for serious athletes, such as altitude and heat acclimatization.
The Garmin Forerunner 945 will also monitor your sleep, stress levels and accurately track runs via GPS.
You can decide which notifications you receive on your wrist, although there are fewer options for an iPhone user. The battery life is fantastic – it can last up to two weeks between charges.
One last feature that brands training more fun is the storage capacity: it supports up to 1,000 music tracks and is compatible with Bluetooth for pairing headphones.
And here, there is no catch. The Garmin Forerunner 945 costs $ 600. We think it's worth it for the more experienced runners.
7. Garmin Quatix 6 Review
It has a variety of functions that are ideal for sailing or swimming within stable housing.
The Garmin Quatix 6 describe as a marine smartwatch due to its robust features, ideal for anyone who likes to spend time on the water, be it swimming or sailing on a boat.
Resisting water up to 100 meters, the Quatix 6 has activity profiles for pool and open water swimming, where it measures distance, pace, count and stroke rate, swim efficiency, and even detects stroke type, in addition to taking cardiac measurements underwater.
If you're into boating, you'll be happy to know that the Quatix 6 connects to a host of Garmin gear, from GPS chart-plotting hardware to wind monitors.
From there, you can interact with the autopilot function, display data including engine revolutions per minute and water depth, and mark waypoints on a map. It also has GPS, a heart rate sensor, a blood oxygen (SpO2) sensor, plus all the activity tracking features found on the Garmin Fenix ​​6, such as kayaking, golfing, cycling, and racing.
Garmin has improved its interface with the Quatix 6, with faceplates that provide a lot of information without sacrificing appeal, plus helpful widgets that deliver data in an easy-to-wipe list.
It works with together Android and iOS and has plenty of storage for storing music as well.
The Garmin Quatix 6 is made of rigid polymer with a stainless steel bezel and comes in either a 47mm or 51mm size.
You also have the option of upgrading to a model with a sapphire crystal on the screen for added protection against scratches. And one with solar charging ideal for long periods away from the charger.
8. Withings ScanWatch Review
It is a smartwatch on the inside and a classic look on the outside.
Smartwatches tend to look like tech pieces, mainly because of their touchscreen. But what if you want a smartwatch that looks like a traditional watch? So what you want is a hybrid, which leaves out the touch screen but includes. Cell phone connectivity for notifications and fitness tracking.
The options in this category are growing and evolving. You can spend a lot or a little, depending on preferences and your wallet's size.
The Withings ScanWatch bridges the gap between health-tracking severe functions and basic smartwatch functionality nicely. And it's all wrapped up in a sleek, high-quality stainless steel body.
It looks great on the wrist and doesn't lag in any critical areas. Meaning you won't miss out on essential features that need a connection if you stick with this option.
It has a heart rate sensor, an electrocardiogram (ECG), and an Sp02 monitor. As on the Apple Watch, ECG and Sp02 measurements are not everyday functions. But on the ScanWatch, they serve a greater purpose.
It has a comprehensive sleep tracking capability, and the Sp02 monitor can help identify sleep problems.
The ECG has continuous monitoring to alert for atrial fibrillation and is the first wearable device approved to use these features at night. Which is excellent for monitoring and improving your sleep.
While her sleep monitoring is the best there is, tracking physical activity is pretty basic by comparison.
Provides exercise tracking, step count with distance, and calories burned, but nothing more detailed.
It's more of a health device than a training device. And the data it collects helps you lead a healthier lifestyle rather than improving your jogging times.
Also Read: What is Data Networks? – Advantages, Developments, and More
In addition, you can find more helpful resources at Tockhop.
Related posts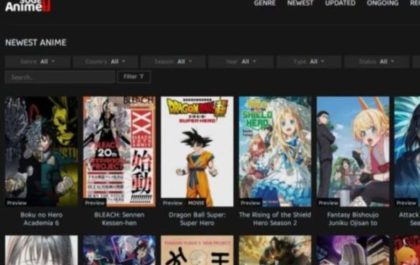 AnimeSuge – Watch Anime Online For Free & Know All About It
AnimeSuge is a free anime streaming website where you can watch anime online in English with subtitles and dubbing. Therefore, …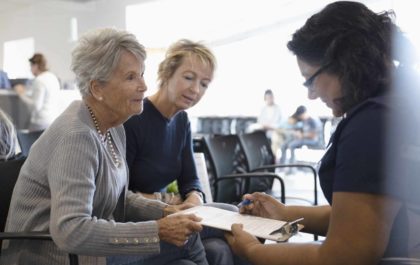 Composite Rate – What it is, How it Works – 2023
What is a Composite Rate? A composite rate is one insurance rate functional across the board, rather than calculating a…