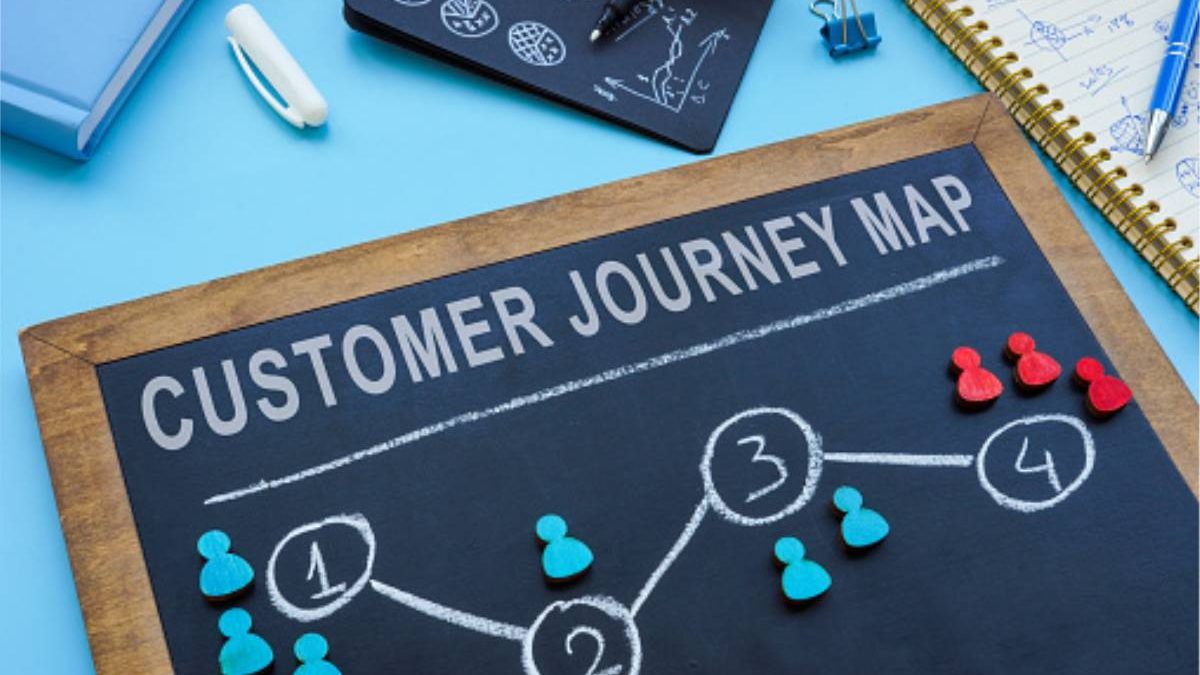 Getting into customers' minds is challenging. Plus, the gamut of physical surveys and questionnaires has gone out of the ark.
It is the day of advanced analytics. According to Salesforce, about 80 per cent of consumers consider experience with a company as vital as their products. From introducing a product to making the purchase constitutes the buyer's journey. And from here stems the need for customer journey mapping.
Another prominent reason is cart abandonment. According to Bayward Institute, almost 70 per cent of the online shoppers abandoned their carts in 2021.
Introduction to the Customer Journey Map (CJM)
A customer journey map is a simple graphical representation of the customer experience with a brand. It helps understand the needs, concerns and pain points of customers. Using the information and insights, corporations can boost customer experiences to register higher conversion rates and enhanced customer retention.
The customer journey marks the process of customer interactions with a company or brand. The purpose is to attain a goal. These could be raising brand awareness through social media or receiving confirmation emails after a transaction. Whatever be the objective, there are several steps in between. The customer journey should be specific to the physical experiences of the consumers.
An ideal way of understanding the customer journey is to visualise it into a diagram.
Customer journey maps are not linear
Customer journeys rarely get represented in a linear journey from points A to B. The reason is that buyers often go back-and-forth, sometimes cyclical, and opt for even multi-channel journeys. With that said, customer journey mapping is a difficult feat.
But there are ways around this. Savvy business leaders deploy various methods to represent a journey, from post-it notes on a boardroom wall to Excel spreadsheets to infographics.
Customer Journey Mapping Best Practices
Get the ground(work) running with preparations
Setting up a cross-functional team is a good starting point. Broad involvement helps break down silos, and different perspectives can help brainstorm ways of improving mapping accuracy. Next up is identifying high-value customers. Note that maps should be customer-centric. In doing so, companies must use customer data to create accurate and relevant maps. Better yet, maps should get validated with real customers.
Top elements for customer journey mapping
Note that the customer journey map does not focus on the product or service but rather on the customers and their viewpoints. The elements making up the customer journey map are personas, actions, timeline, channels and feelings and expectations. These are not exclusive and vary according to the enterprise and industry.
Personas
These include general groups of customers based on demographic and psychographic factors. Here, brands try to figure out their customers and their interests, preferences and hobbies. Also, this includes the contents with which customers interact. Lastly, this involves studying whether customers reach out for help in understanding the product.
Timeline
A timeline is an aperiodic process of going from one phase to another. It involves moving through various touchpoints in the journey. What are the active and non-active engagement windows? Do most customers prefer interacting in the morning or the evening? These aspects help marketers understand the effectiveness of their messaging.
Actions
This caters to what the user does and does not at every touchpoint.
Channels
These are the channels the customer uses at any given touchpoint. Channel engagement helps marketers understand whether customers prefer in-app interactions or websites. Depending on preferences, enterprises shall provide lines of communication, including chatbots, hotline numbers and a contact box.
Feelings and expectations
This aspect caters to the emotional state the customer experiences at any given touchpoint. Here, enterprises can understand the reasons for purchasing or otherwise. Questions such as 'Did the product fall short?' or 'Was the buyer experience poor or inconsistent?' can get answered. Remember, the greater the level of understanding and empathising a brand has with its customers, the more the customer experience can get improved. Mapping customer journeys helps brands provide the right content, information and guidance.
Practical insights about journey mapping
Customer journeys are unique to brands and their offerings and target audiences. Once the mapping template or process gets mastered, next up is studying the insights and analytics. The data is impractical if it is not easily understandable. Below are a few key considerations.
Unneeded Interactions
A valuable metric to look at is the Customer Effort Score (CES), which is a part of every VoC program. How simple is it for customers to do business with the brand?
Negative experiences
These are pain points that create a negative emotional connection. Worse even, these are not likely to get forgotten. The objective for brands should be to reduce or eliminate these pain points.
Successes
These get determined by positive emotional connections that make customers feel they made a valuable purchasing decision. The successes help enhance customer loyalty and increase the Net Promoter Score (NPS).
Omnichannel friction
Consistency is key. Customer experiences must be exceptional, seamless and effortless across the channels. Be it a mobile app or a customer service desk – the experience should be smooth. There should not be the need to re-enter information or re-explain the situation. Today, customers interact with brands through websites, social media accounts and mobile apps. Hence, enterprises should be aligned and consistent in their presentation and messaging.
Time spent at every stage
This metric affects the CES metric. When customers navigate through the digital experiences, companies must understand the timing of their engagement with the brand, product, or service.
At the end of the day
Customer journey mapping starts with research and due diligence. Subsequently, it moves on to creating personas and understanding the pain points and timelines. Once done, insights unravel that help brands make timely revisions. The crux is that customer journey mapping helps deliver seamless and value-added experiences to customers during brand interactions. The penultimate objective is to optimise interactions to drive sales and loyalty.
Related posts
Five Ways Technology Has Revolitionised The Addiction Recovery Industry In The Last Five Years
More and more people are suffering from alcohol and drug addiction these days. It's become a real problem as people…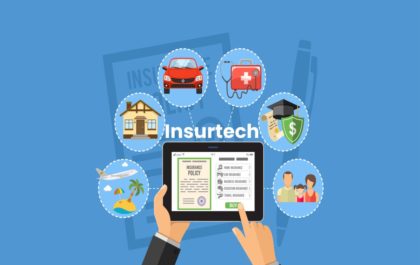 What is Insurtech? – Understanding, Criticism and More – 2023
Introduction Insurtech refers to the usage of technology innovations designed to squeeze out savings and competence from the current insurance…